All You Need to Know About Salesforce Experience Cloud
Features of Salesforce Experience Cloud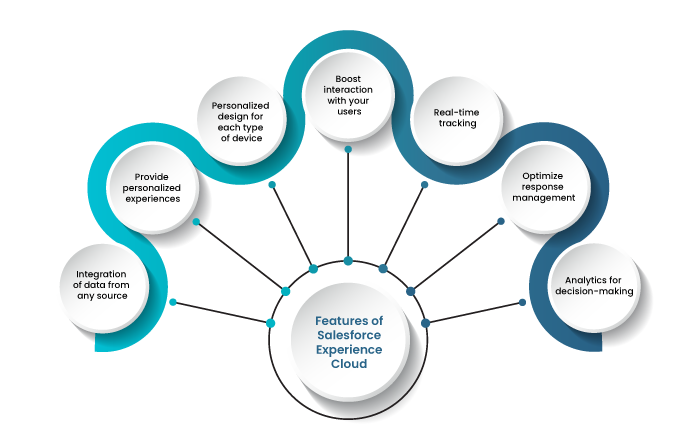 Integration of data from any source: whether it is data obtained by Salesforce or from third parties, with Experience Cloud you can integrate data from any source: such as leads, opportunities, cases, campaigns, orders, financial reports and custom objects.
Provide of personalized experiences: turn your business into a provider of personalized experiences in accordance with the expectations of each type of user. To do this, Salesforce Experience Cloud uses the data provided by the CRM to achieve optimal segmentation of target markets, audiences and users.
Personalized design for each type of device: optimize the digital experiences that your business provides with various fully functional templates for all types of mobile devices, with an easy and intuitive interface. In addition, it works on the foundation of responsive design.
Boost interaction with your users: manage personalized badges to reward the most active users in your community. Additionally, with Experience Cloud members can recommend others based on their skills and experiences.
Real-time tracking: Provides the ability to measure, process, and analyze data from your sites using customizable Lightning dashboards in Experience Workspace to keep optimizing brand experiences.
Optimize response management: you can group together the brand information available through all the pages and experiences generated. This enables you to collect and process conversations, files, groups, and experts in a single experience, providing greater organization of responses.
Analytics for decision-making: For customer plus community users and partner community users, reports and dashboards can be presented.
Benefits of Salesforce Experience Cloud
Extend your CRM data: With Experience Cloud you can present all the information in your Salesforce CRM to different users – customers, partners and employees – guaranteeing security and scalability. In addition, you can decide what type of information to present for each type of user in the community. This does not require users to have a Salesforce license, but a community license, which is cheaper.
Speed: there are many different predesigned templates from which you can choose or make your own.
Ease: the system is very intuitive which makes its administration much easier.
Multiple functionalities: allows the creation of fully customized websites and applications with your corporate style. You can also create platforms for online events, design solutions for online payment and optimize resources for marketing.
Flexibility: Salesforce has extensive experience working with many companies in various industries, for which it has learned to diversify its offerings and is prepared for any institutional demands and their evolving needs.
Inexpensive costs: it is cheaper than creating your own site or application. It reduces expenses for the support team since many of their functions would be transferred to Salesforce and the support team will be able to focus directly on customer service.
Integration: it is fully adapted to your Salesforce solution and simplifies integration with future functionalities necessary for your company.
Improve user experience: it provides your users – whether they are clients, partners or workers – a more fluid experience with the company. On the other hand, it ranks among the newest trends in customer relationship management by providing a connected digital experience.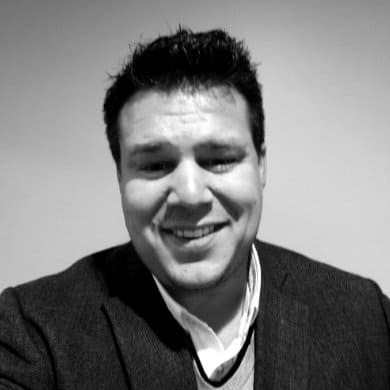 Ryan Borcherds
"Shoppozent was professional, creative, reliable and extremely accommodating. From the onset of the project, it was clear that we had found the right partner. Our project was complex and every time we hit a roadblock, SkyPlanner was helpful in identifying and implementing a solution. Jorge Fernandez [SkyPlanner's Co-Founder & Managing Director] was our primary contact and we cannot say enough about what an asset he was in bringing our project to resolution."
Get in touch to discuss your Commerce project
Let us know your goals and we'll get in touch with how we can help